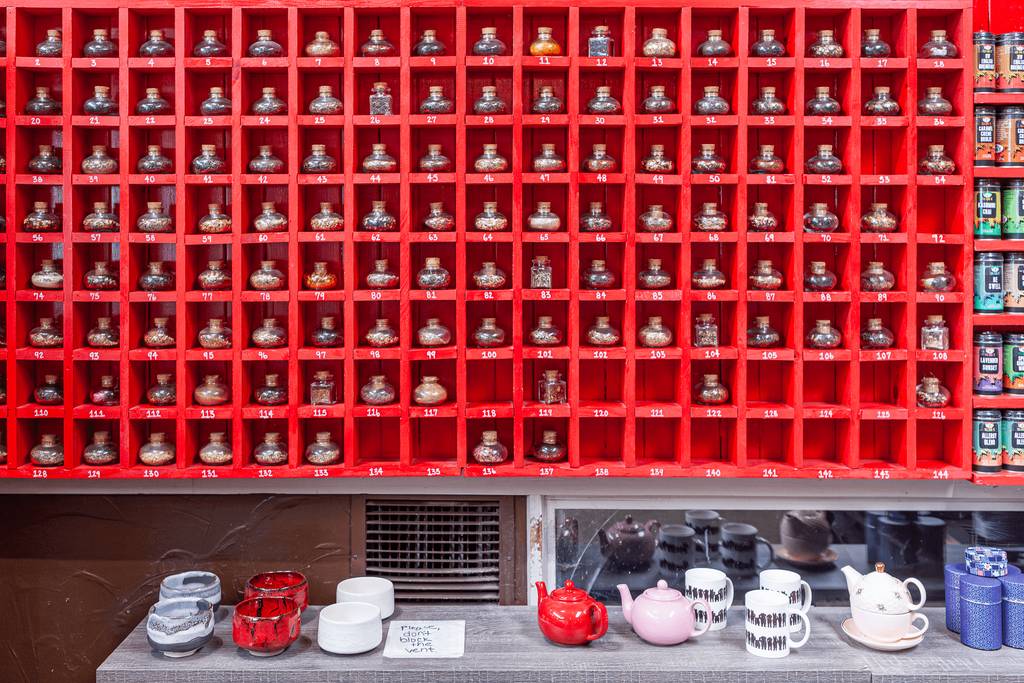 Our Story
From our beginnings as a class project to the unexpected inclusion in FX's "Portlandia", one thing has remained constant — our drive to share the joy of tea with our community.
Who Are We?
Tea Chai Té began as a tandem effort between co-owners and husband-and-wife duo Dominic and Angela Valdes. Together through college, the pair pursued the corporate lifestyle for which they'd planned; the issue, though, arose quite quickly — they weren't happy.
At the time, Dominic was in Seattle while Angela pursued a six-month internship in Washington, D.C. But the career fields they'd chosen weren't satisfying, and the couple began to talk. Specifically, they discussed Dom's college capstone project — a tea import/export business. Now, that wasn't the end of the tale; realistically, it was barely the beginning.
"That corporate job wasn't unhappy, it was soul-crushing." - Dominic Valdes, Co-Owner of Portal Tea
Initially, the pair thought to begin in Seattle. While it's an incredible city, something about it just didn't fit the vibe they needed — and then came Portland. After a trip (or two), the couple found the home for their business.
Portland felt more comfortable and easygoing. It was more natural and fit their personalities far better. "After all," Angela added, "we're relatively relaxed, spontaneous humans."
It took very little time for the Valdes' to know they'd found their people. So, they leased a Victorian house in Portland and set to work. It took six months of non-stop sweat (alongside their normal 9-5 jobs to fund the venture), but in 2003, the first Tea Chai Té opened its doors.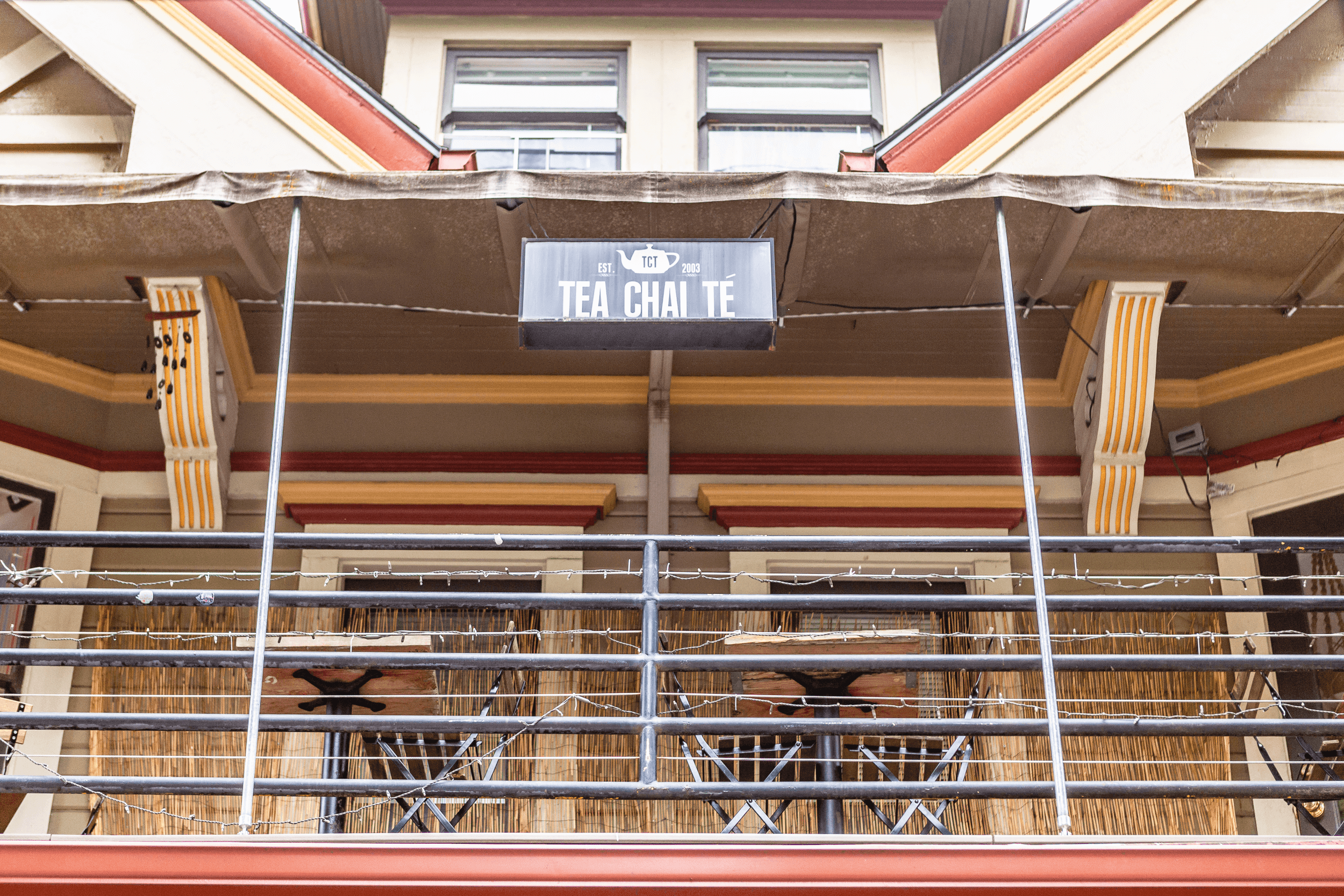 That came with its own struggles, too! After all, as Dom put it:
"We didn't have the option of failure. This was us; our money, our time. There was no big loan, no gift from family — this was our plan(s) A-Z."
And that's the truth. Realistically, it's still the truth — we've involved ourselves in this company from the ground up, every day, for twenty years. The people that work with us and those that provide their patronage aren't just employees or just customers; they're our family, our friends, and our neighbors.
So, who are we? We're people who've made Portland our home for over two decades, for better and for worse, with the goal of providing something incredibly simple — comfort.
Our Mission
When we first kicked off this journey, we had one goal. We just wanted to make great tea!
While that mission hasn't changed, it's evolved thanks to the people that have given us their time and attention over the years. We've watched teens mature into adults in our shops, seen romances bloom, and anxiously waited to see the next masterwork to come from our most understated guests — paintings, poetry, and more, each created in our own slice of paradise.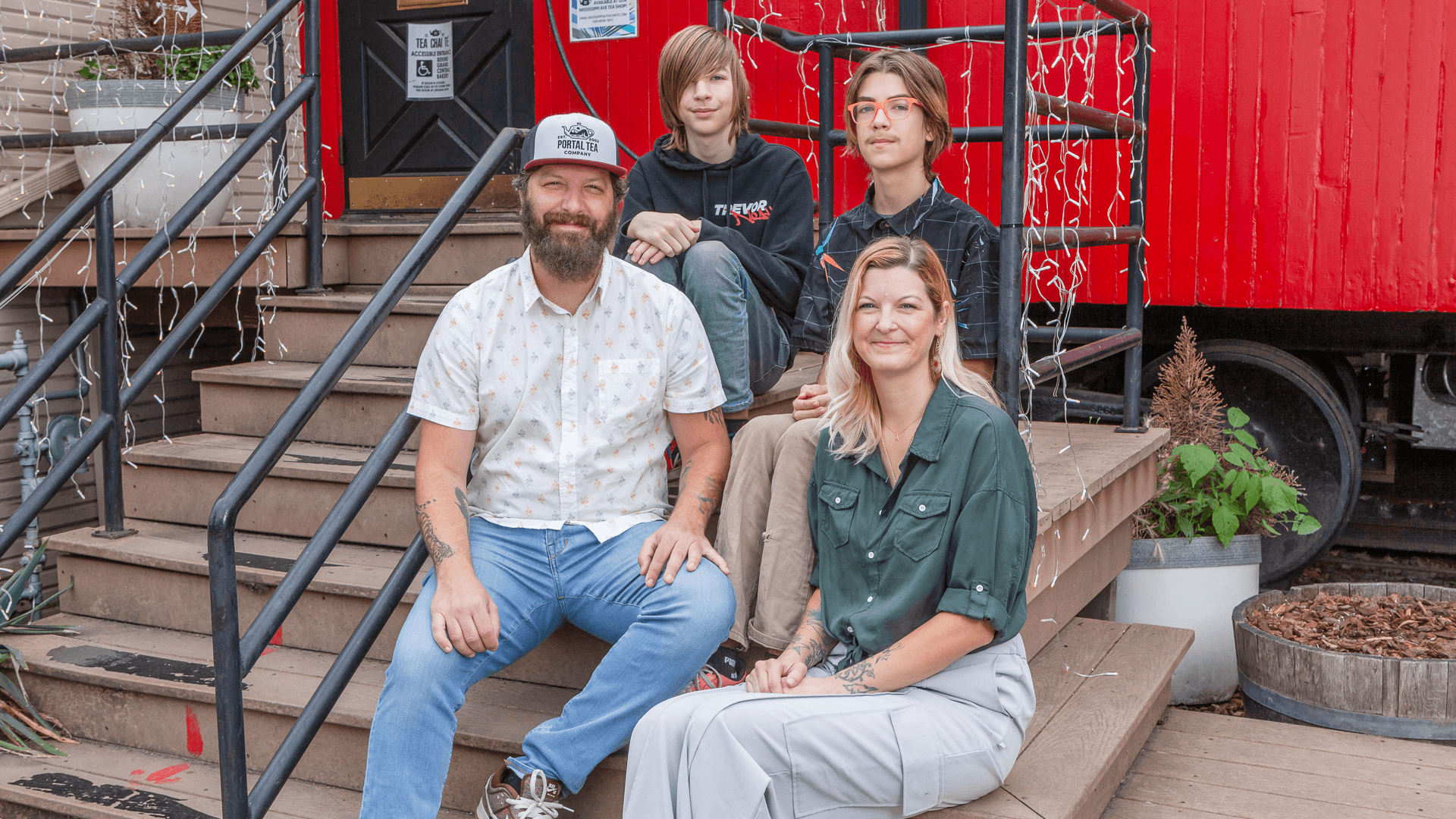 Perhaps most importantly, the people that have supported us haven't always done so through direct patronage.
We've seen time and again how important community is when times get tough. While the pandemic is an obvious example, we've had numerous instances where a loving passerby or customers stopped to help and show a touch of kindness. And each time, it reinforced that what we were doing, the spaces we'd created — they were good.
"Community-oriented spaces are becoming less and less common. That makes it so much more important to us to maintain these comfortable, welcoming spaces."
Our mission really is as simple as giving the same kindness to our community that they've provided to us.
Why Portal?
This switch in names wasn't an overnight process. In fact, our branding has grown every few years to reflect the changes we've undergone; it felt natural then, and it feels natural now.
We chose the name Portal Tea for a few reasons — first of all, Tea Chai Té can be a pain to pronounce. While that's not a huge problem for a teahouse, we wanted to begin expanding where our teas were offered. Realistically, that meant that ease of pronunciation was important — after all, it's hard to ask for something if you can't say it! (If you think that's bad, wait until you have to say it over the phone for the first time.)
Perhaps more importantly, though, the imagery that the term "Portal" evokes speaks to us; it brings questions of where this mysterious portal could take you, what can you do with it — and that's always been how we saw our teahouses. They were portals for creatives, tea lovers, and students alike to rest easy knowing they were safe as they were; somewhere for everyone in our community to enter our Portal and simply... exist.
That's what guided the design of our new logo. It's the same teapot we all know and love, but (as Angela put it), "it has the beauty of the Pacific Northwest inside — just like us."
Portal Tea's mantra, as you'll see below, is Tea as You Are; this simple phrase communicates the complexities (complexiteas?) of what we offer to our community far better than any slogan, catchphrase, or menu could ever hope to accomplish. So, step through the Portal to see what awaits.
Our Philosophy
Portal Tea has a simple mindset — to create delicious tea in cozy spaces that are safe for all. We want our shops to reflect their surroundings; for that reason, we use the mantra Tea as You Are as the guiding light in all we do.
This is demonstrated most clearly in our shops — including a 1920 red caboose and Victorian home — whose unique characteristics are highlighted in a reflection of both the local community and those that keep the shops running.
Over the years, Angela has curated a collection of murals, table art, and hand-crafted artistic lighting that allows each shop's best qualities to shine. In that same vein, some of our teahouses host art showings to lend customers the opportunity to find inspiration in the work of other local creators.
In other words, from the plants in our nooks to the incredible artwork on our walls, it's all community-oriented. While this may seem like a small step, it helps keep us centered — after all, without our community, we wouldn't be here today.
Core Values
Endless Possibilities | We are forward-thinking risk takers inspired by the world around us. We believe in embracing creative potential and encouraging personal growth and exploration.
Intrinsic Beauty | Beauty is all around us waiting to be discovered. We believe slowing down and focusing on the present moment to help us find tranquility, happiness, and harmony in our lives.
Meaningful Connection | Tea has the power to bring people together and strengthen connections. We believe in building deeper and more trusting relationships by remaining open, respectful, and humble.
Universal Compassion | We are compassionate and understanding. We believe in making intentional choices that consider our global impact for the benefit of all.